By Jorge Rubal, CEO & Medical Director, Laguna Beach Community Clinic
With the CDC forecasting "major disruptions," major U.S. cities declaring a state of emergency, and doomsday scenarios playing out on social media, it's easy to feel overwhelmed if not downright scared about the coronavirus.
The coronavirus, or COVID-19 as it has been designated by the World Health Organization, was first identified in Wuhan, China, where it rapidly spread throughout China and is now appearing sporadically around the globe, including here in Southern California.
We're still learning how this pathogen is transmitted. However, the primary mode of transmission is believed to resemble how influenza is spread. So the thinking behind the epidemiologic investigation thus far is that the virus is spread person-to-person. The CDC describes this as between people who are in close contact, within about six feet, and through respiratory droplets released when an infected person coughs or sneezes. These virus-carrying droplets can land on your month, nose or be inhaled, thus transmitting the virus.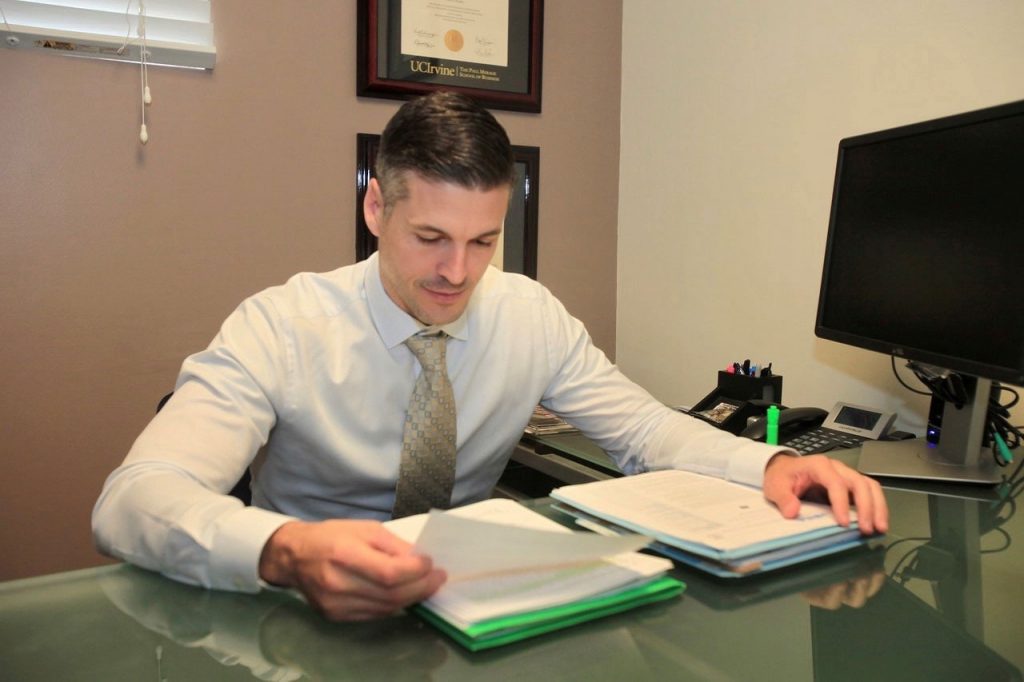 It also possible, though not the primary way, to get the virus by touching a surface or object that has the virus and then touching your mouth or nose.
Most cases occur within five days of exposure but incubation can take as long as 14 days, and present with fever and respiratory symptoms. Pneumonia is the most frequent serious manifestation of the virus.
It's important to know that a diagnosis of COVID-19 is not a death sentence. According to infectious disease experts at Harvard and Yale medical schools, many of the cases are mild, about 80 percent, with patients recovering in two weeks, with more severe cases taking patients four to six weeks to recover.
While the virus appears to have the most severe impact on the elderly and those with medical conditions, particularly respiratory conditions, thankfully the number of infections among children worldwide has been remarkably low.
First responders, medical providers, clinics, and hospitals are preparing. As individuals, there's a role for you, too.
Practical steps to avoid infection
Here are a few practical things to do and keep in mind in the coming days and weeks.
–Get your news from reliable sources such as the Center for Disease Control and Prevention, www.cdc.gov.
–Thoroughly and frequently wash your hands with soap and water. Simple hand washing remains a vital precautionary measure. Check out this YouTube video on the best technique for hand washing put out by the World Health Organization: https://youtu.be/3PmVJQUCm4E.
–Avoid touching your eyes, nose, and mouth area if your hands haven't been washed or sanitized.
–Be sure to cover your cough or sneeze with a tissue you dispose of immediately.
–At home or in the workplace use standard sprays and wipes to disinfect your counter, desk, and common areas. Practice this disinfecting routine more frequently than you normally would.
–You may be considering wearing a mask, but unless you are a healthcare provider, working directly with vulnerable sectors of the population, or have COVID-19 symptoms, don't bother. If you aren't trained in the proper way to wear a mask you'll be touching your face more often and potentially raising the risk of infection rather than dialing it back. Plus, if you don't need a medical mask you are decreasing the supply for those who do.
–If you're sick, stay home; if your children are sick, keep them at home. If you have reason to believe you may have COVID-19, or have been exposed to the virus, contact your healthcare provider for guidance.
–Make sure you and everyone in your household has received a flu shot. The flu still presents a greater danger than this new virus. A flu shot will help minimize your need to visit a doctor's office or hospital thus reducing your potential exposure to the virus. It would also help free up medical services for those infected by the virus, in the event it were to spread to our community.
–Make sure all your regular prescriptions are filled. This will allow medical professionals to focus on the treatment of patients with the virus.
–Have a plan to work from home if needed. Stock up on food, supplies, and basic medicines.
–If you're a business owner, strategize on how to best keep your business running while safeguarding your employees.
–Identify options to make sure your children are cared for in the possible event of temporary daycare or school closures.
–If you're operating an organization on the front lines of assisting the vulnerable, work closely with your team to step up efforts to adhere to everyday preventative actions to stop the spread of germs as well as adding new safety measures. This may include training in the use of medical masks, and eye protection.
Spending a little time preparing to reduce your risk not only helps you, but your family, neighbors, co-workers, and our community.